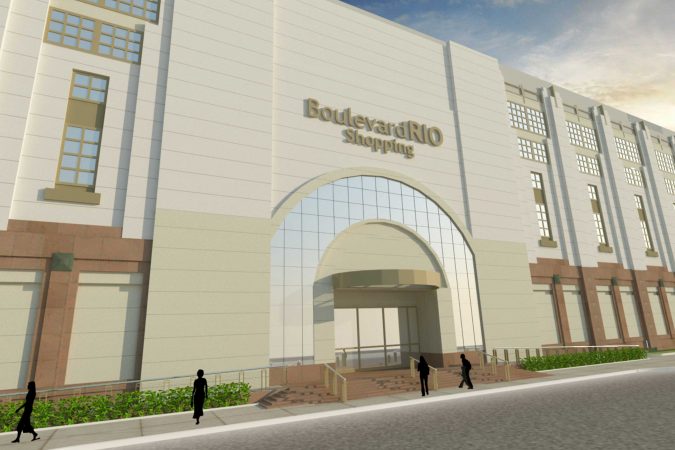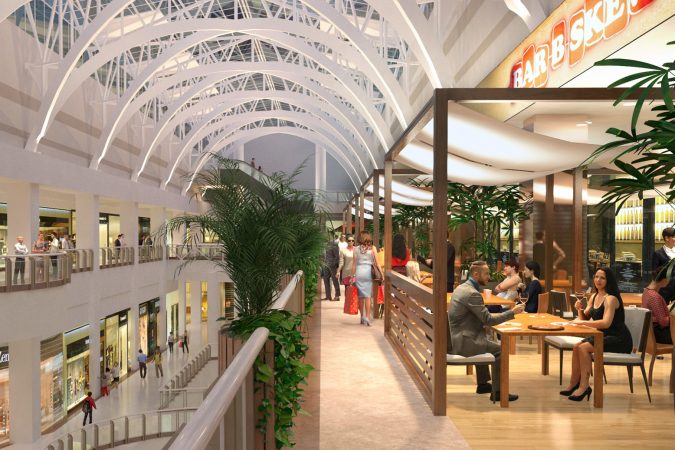 Opened in 1996, in the bohemian and festive neighborhood of Vila Isabel, Boulevar Rio is a shopping center beloved by the local population and intensely inserted in the daily life of the region. Thus, after more than 15 years of its original conception, this venture needed a total revitalization to maintain its positive image, besides its connection with this joyful and traditional culture of Vila Isabel.
Project included the complete renovation of facades and food court, in addition to new mall elements like payment points and concierge. Therefore, all major spots of customer dialogue were renovated and modernized.

Inspiration came from the bohemian air of Vila Isabel, from its great musicians honored in the neighborhood's streets and from the energy of its population that live this building. Design employed powerful colors and delicate materials to harmonize the existing edification with the new insertions, more contemporary and connected to the local context.