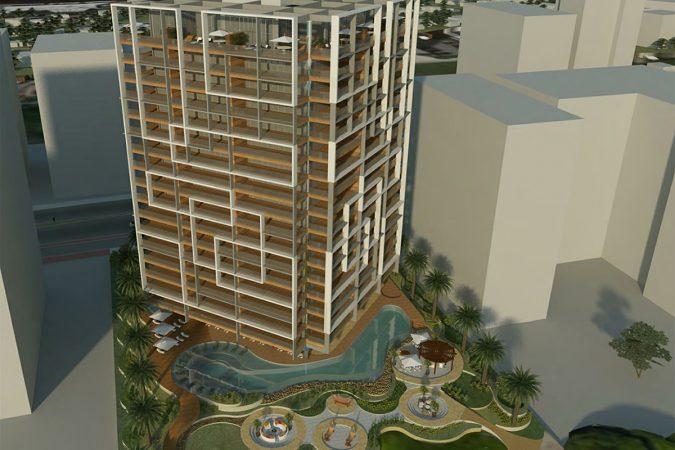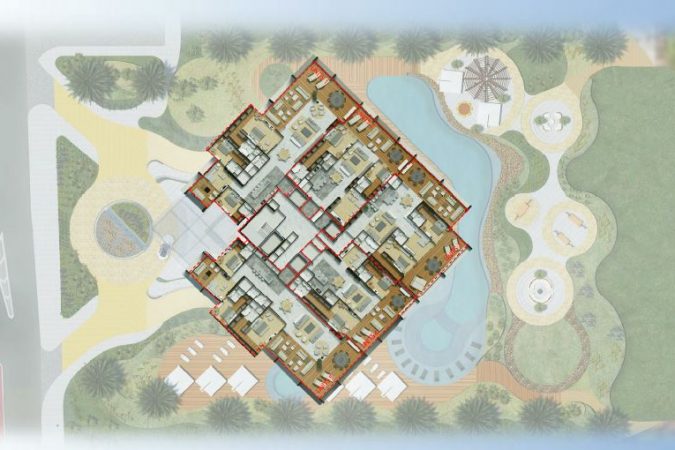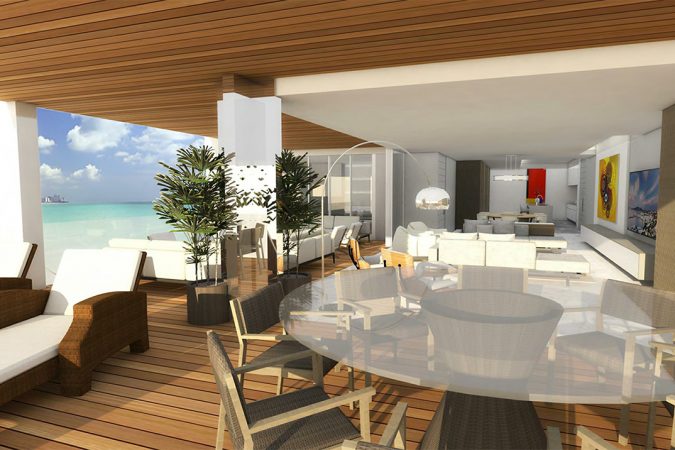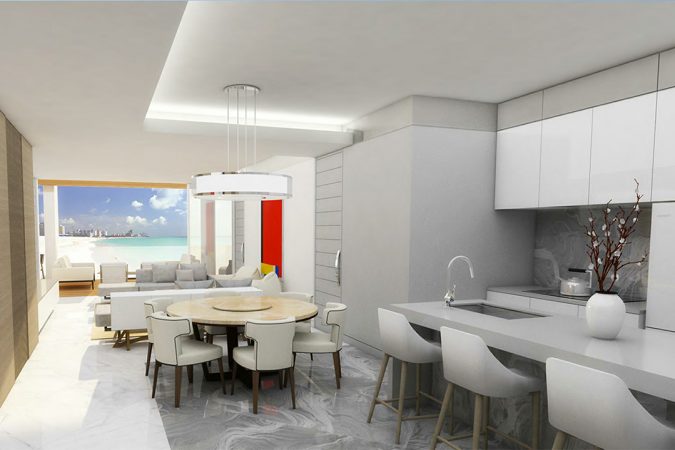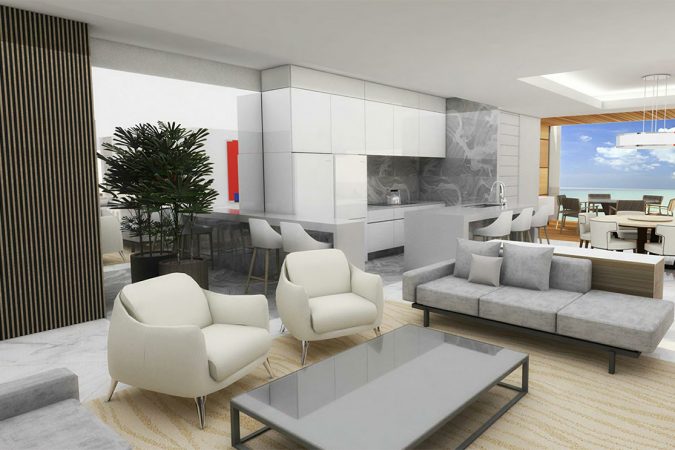 Rising in the American southeast coast, this residential tower is a bold work with a very simple guideline: the major complicity with the sea. Located in an amazing natural landscap, this project of classy apartments chases the beach energy to create comfortable and wellbeing places. Following this direction, site plan was through a holistic view was designed so that the 5 units of the residential levels had a view to the glamorous sea.

Therefore, the 45 degrees rotation provides larger fronts, besides brings monumentality to the structure and privacy to residents. It breaks with the traditional building opposition of "front" and "rear", composing equitable facades with great panoramic capacity. This position also minimize the action of strong winds and hurricanes, facilitating its displacement and reducing the frontal pressure in the glazed facades, composed by retractable shutters also meeting this sensitive composition that seeks security combined to the aesthetics of architecture.

The Art Decó vocation of the city is the mainly inspiration to architecture  that represents an artistic object composed by the geometric strength into the balance between the classic and the contemporary. Landscape design, in contrast to the straight lines of the facades and layout, develops into smoother lines reaching the balance of geometry and organicity, where both are inspired by the art decó power. It is a re-edition of this remarkable style as a delicate way to approach the city context.