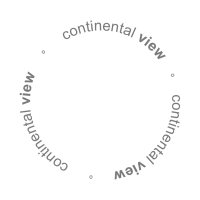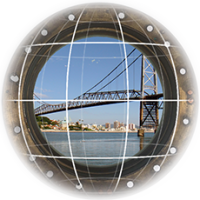 The urban horizon view   of the Florianopolis Island is the conceptual strength of this project. It is a Architecture planned under a holistic vision of its location. Continente ParkShopping is a work development based in the delicate look which, through a creative epiphany, observes the contrasts of the city and the occupied lands of our territory with the blue shades of ocean waters.
It is a project of a building designed to float on the city, gently fitting in the urban scenery like the landscape portrayed by a continental view.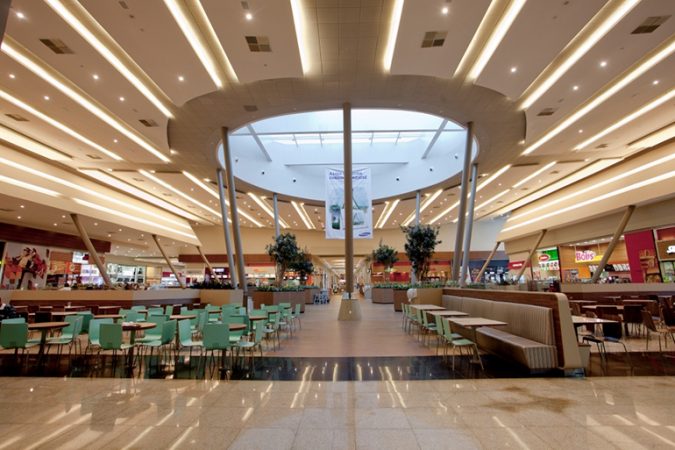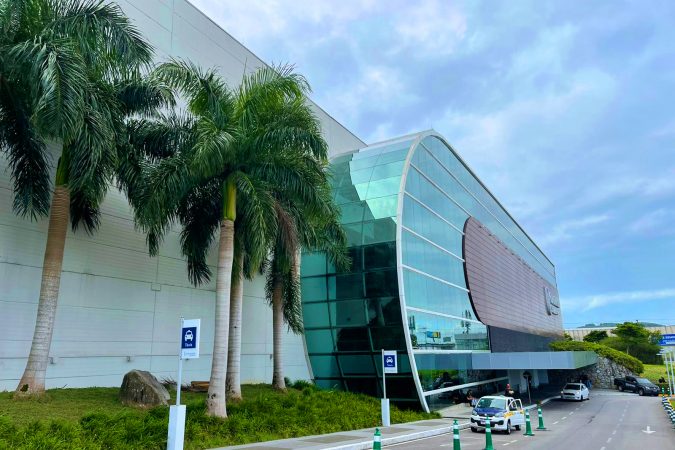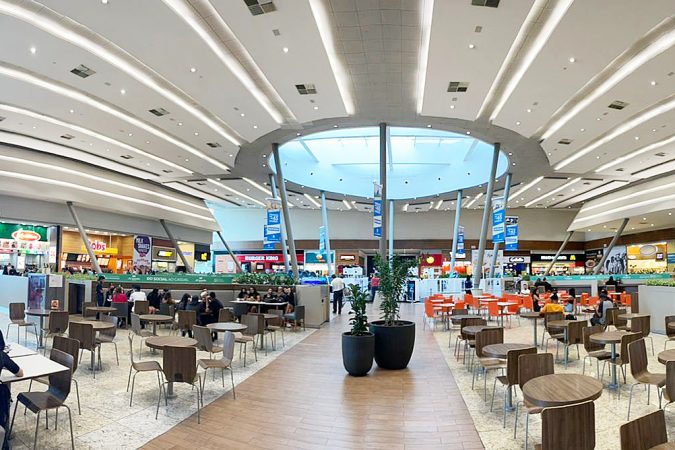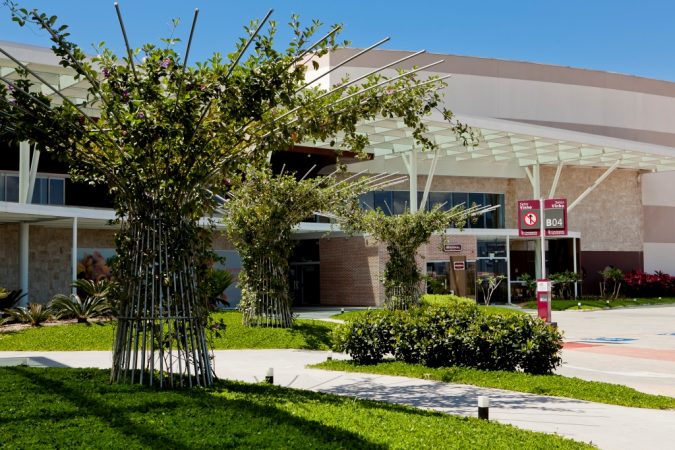 The magnitude of land, topography and the exceptional accessibility of property guided Park Shopping Continente project, located at the road confluence of BR 101 and SC 407, one of the most notable junctions in the metropolitan region of Florianopolis.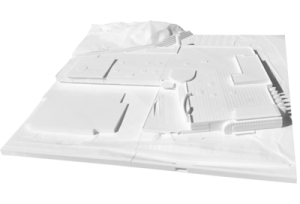 Sea as inspiration and main focus of composition set distribution of activities turned to the exterior of the building and the high fashion gallery. Internal and outdoors racetracks, articulated by the central axis, strategically pointing the sea, enhance the democratic profile of this enterprise.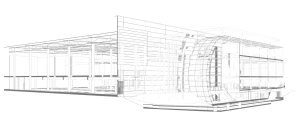 Building is decomposed in volumes, marking the points of greatest visual interests and even interpersonal integration spots, designed facades with strong urban appeal and intimate complicity with the exuberant local landscape. The mall's internal composition aimed to create fluid circulations, integrating the large spaces of the galleries to the squares, strategically positioned at the ends of the composition. Entertainment and food operations were positioned in the central shopping area, creating an independent alternative route. Boulevards accesses and terraces create a proper context, definitely, integrating architecture with nature surrounding.