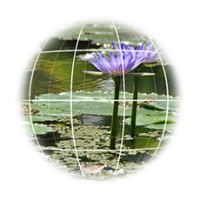 The floating aquatic plants perform the transposition of three elements of nature: earth, water and air. This sophisticated movement was transferred to the design of this exclusive mall. Legal limitations determined the flat shape of this project, a challenge transformed into its biggest differential: the total connection between lake and architecture through all scales, including the delicate size of a floating aquatic plant.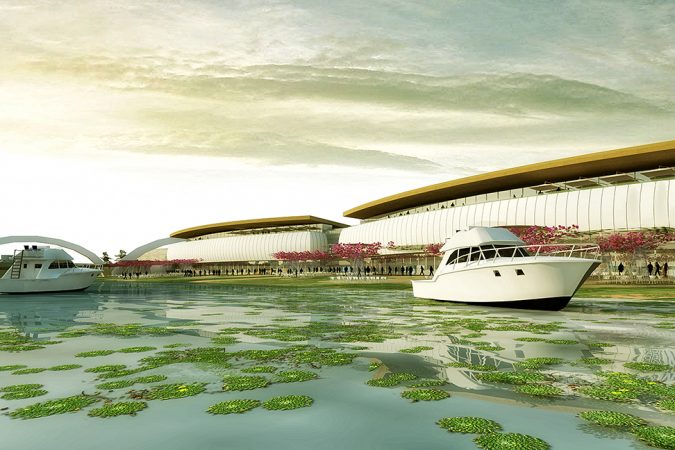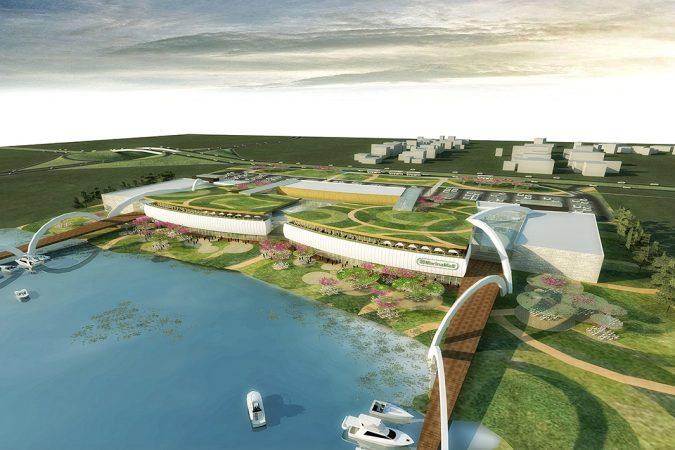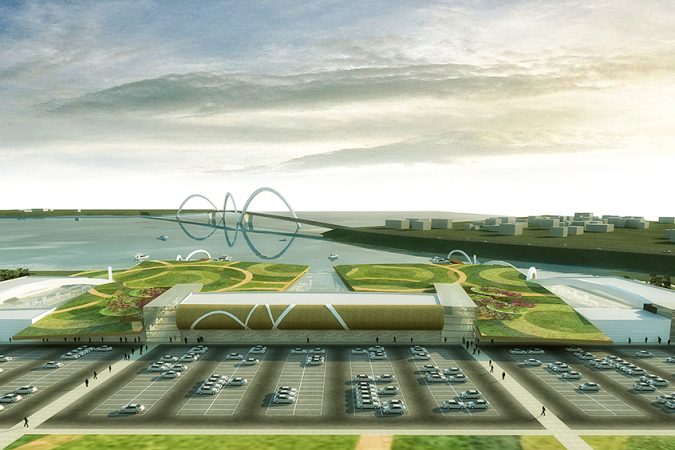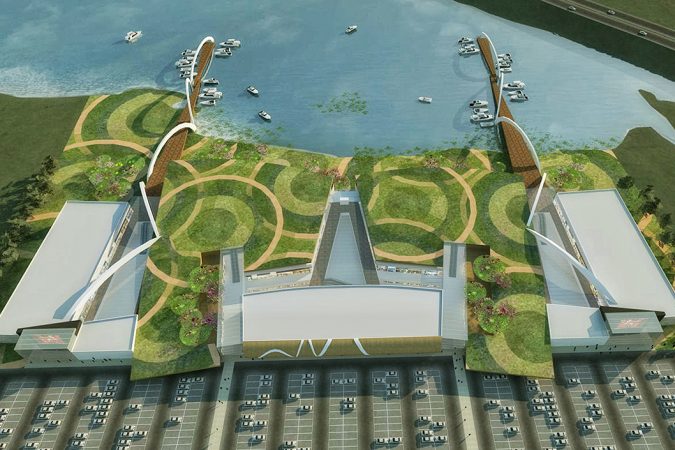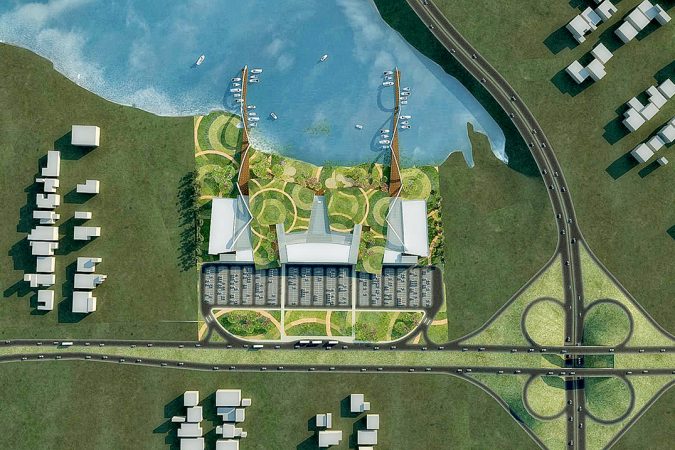 Located in the Brasilian central-west region, this mall is a special project for a insertion of a new venture in an extremely exigent market with strong competitors. Therefore, the demand of a project differential was absolutely essential to create a unique place. The concept aims the major relation of the architecture with its surroundings trying to create a space not limited to retail, but a destination. An inviting area of wellbeing and comfort, besides the maximum sophistication to a high qualified public.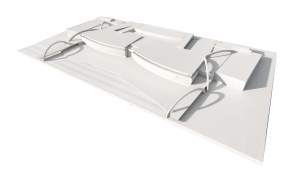 By the margins of a lagoon with majestic landscapes, the wok develops inspired by the nymphs that float over the water. The reference is the delicacy of this peculiar flora that donates its shape lines and colors to the architecture, generating comfort and smooth galleries for the retail, services and entertainment.

Noble materials with soft tones also helps to create a dynamic, but cozy space. The shopping complicity with the lagoon is completed with long piers across the water creating a new way to welcome visitors and relaxing areas with beautiful views.