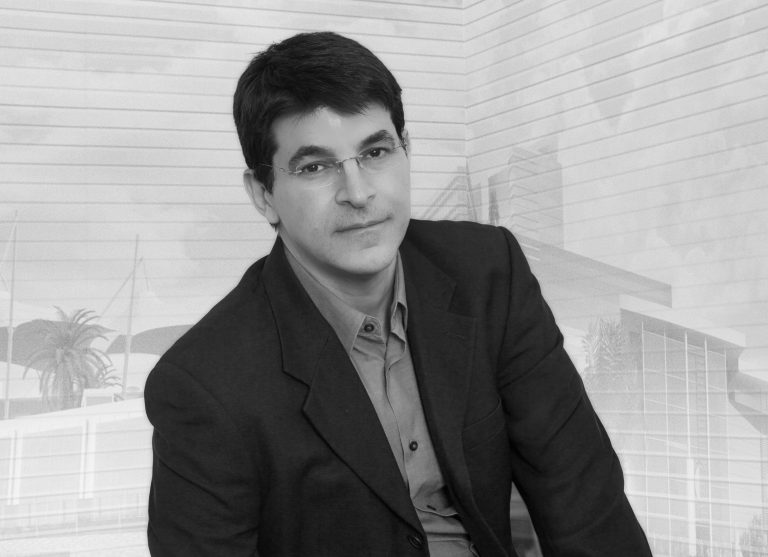 Paulo Baruki is a trendsetter in the mixed-use design market in Latin America. He developed a style that intertwines the natural beauty of the landscape with the sophistication of the urban environment. His innate ability to produce such a harmonious blend has made him a visionary in the field of architecture and design. In the contemporary world of huge impersonal skyscrapers, Baruki rediscovered our humanist past and incorporated it into his projects. With irreverence and commitment, they spent 10 years working on perfecting a unique style. In 2000, Paulo translated his boldness and gave birth to PBA. Like other new companies, it had a slow start, but through good experiences and reports from delighted customers, PBA has become recognized as an innovative and young company.
Success came so quickly that the company expanded in partnership with Fabio Carlos de Souza, an experienced economist. Thus, Fabio took control of the company's operational and administrative areas. His contributions to PBA have been immeasurable, not only facilitating economic decisions, but with his ability to recognize different skills in the team, fundamental to uniting each team needed for a particular project. These contributions allow Paulo's creative vision to take off, overseeing each of the projects, regardless of size. Through a select team of highly qualified professionals, PBA has incorporated the methodology of excellence. Each new project represents a completely independent challenge.
After 15 years of proven dedication and loyalty, Rafael Santiago and Gustavo Mourão became the company's first deputy directors, leading the New Business Center and the Creation Center respectively. Now with increased responsibility and commitment, both face the challenge of restructuring PBA's internal processes, adapting the modus operandi to the new global, post-pandemic challenges. The operationalization of the constant adjustments and management improvements suggested by the founding partners, Paulo and Fábio, translate the biggest challenges of these two young and innovative directorates. With abundant tenacity, wit and creativity, Rafael and Gustavo promise a new impetus in opening and conquering new markets.
As no business structure survives without strong management control, PBA proudly highlights Mônica Colmonero, Kenity Notsu and Fábio Mayeta as leaders of the Development, Creation and Research Centers, respectively. Committed to the integration between all internal teams, with suppliers, service providers, consultants and external managers, this harmonious triad, Mônica, Kenity and Mayeta, clearly shows the perfect combination between innovation and efficiency, generating quick and accurate responses to numerous work challenges. The great mission of consolidation and constant improvement of the project development processes, summarizes the main mission of these brilliant professionals, who safely and effectively, practice in Brazil the best practices of project excellence available in the world.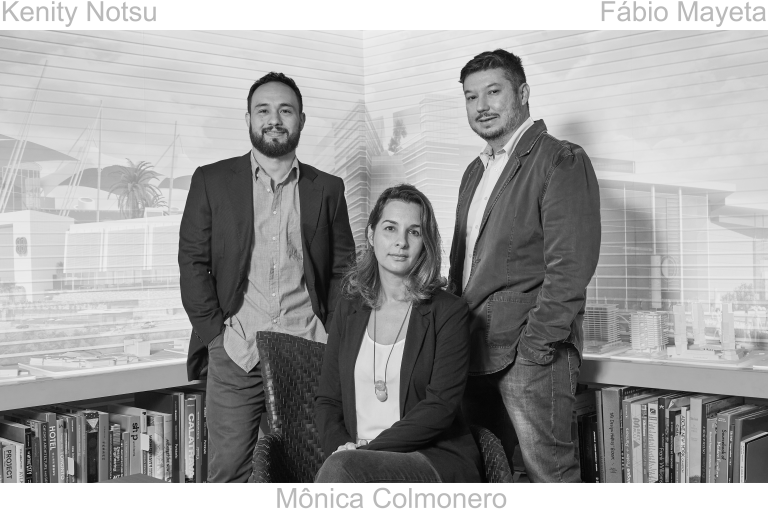 So that the final result of each project is fully achieved, PBA has a select group of supervisors, defenders of the company's values, providing essential support to the teams of the Creation, Development and Research Centers. With a multifunctional vision and extreme proactivity, Bruno Nomiya, Rafael Yoshino, Jéssica Rocha and Talita Fernandes perfectly execute tasks directly related to graphic production, presenting assertive answers for all phases of project development. Bruno, Yoshino, Jéssica and Talita finally occupy strategic positions in each PBA project, overseeing the performance of the teams on a daily basis, contributing decisively to the improvement of solutions and the final result of all products under development.
With assertive attitudes, all PBA directors, managers and supervisors interact openly with their customers, dialoguing and aligning the objectives and important aspects for the development of each project, such as aesthetic concepts, task schedules, budget adjustments and others. PBA believes that architecture has the power to inspire, uplift the spirit to feed the imagination, creating new concepts and methods that link the present and the past, tangible and intangible. Looking forward to the formation of new relationships and partnerships, always with growth and future perspectives, PBA presents its leaders, thanking all its customers, for having helped to build this success story and for whom it has the great privilege to serve.