The sunset spectacle limited by urban frames. This philosophical image of this phenomenon which is responsible to add nature forces to the human intervention resulting amazing landscapes. The simplicity of this daily meeting motivates the project of these commercial skyscrapers located in a district where this relation is perfectly represented.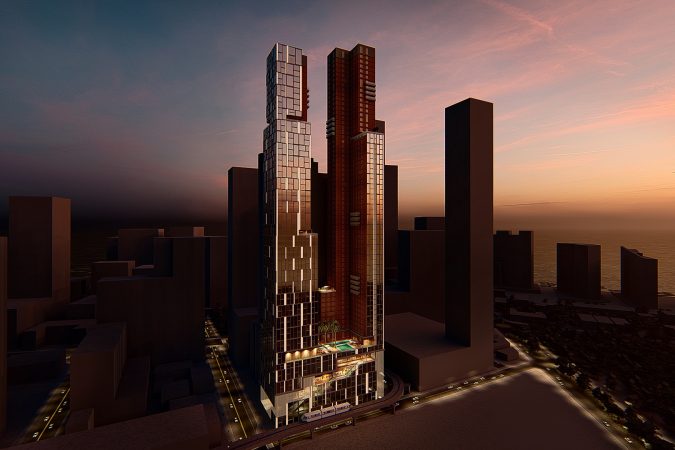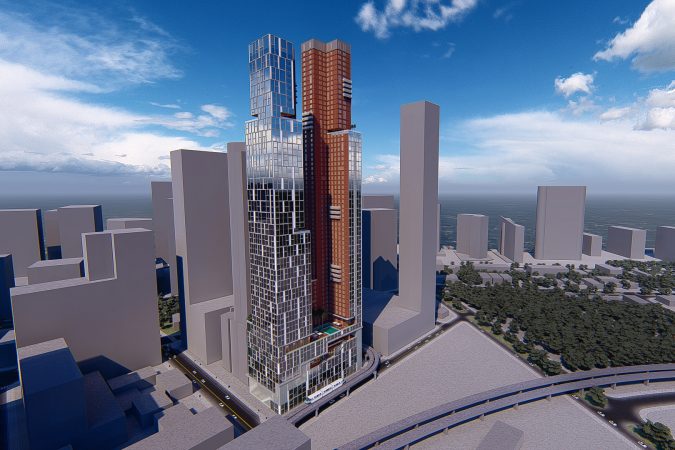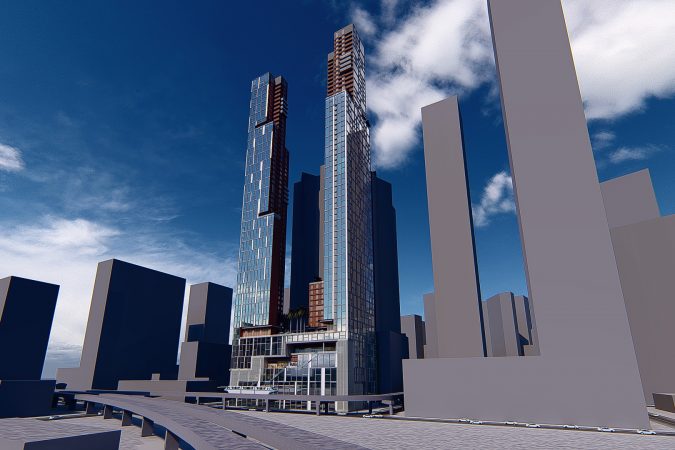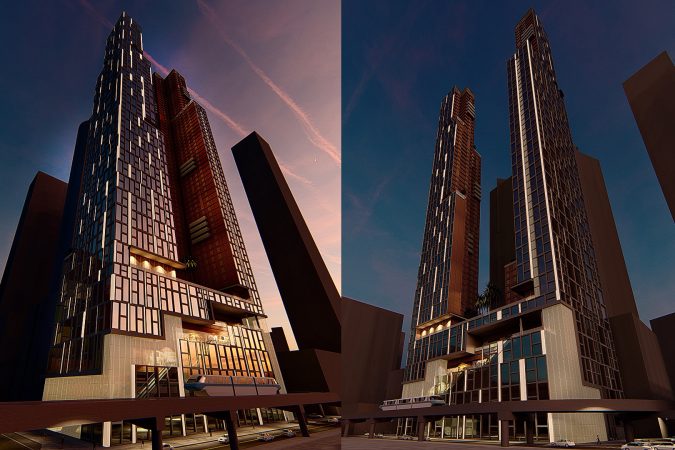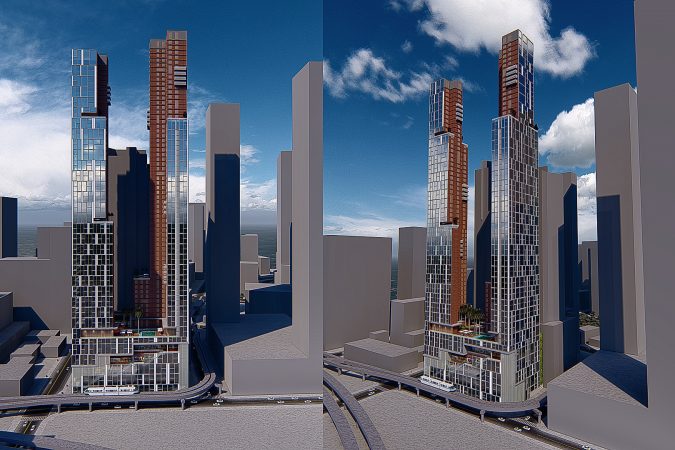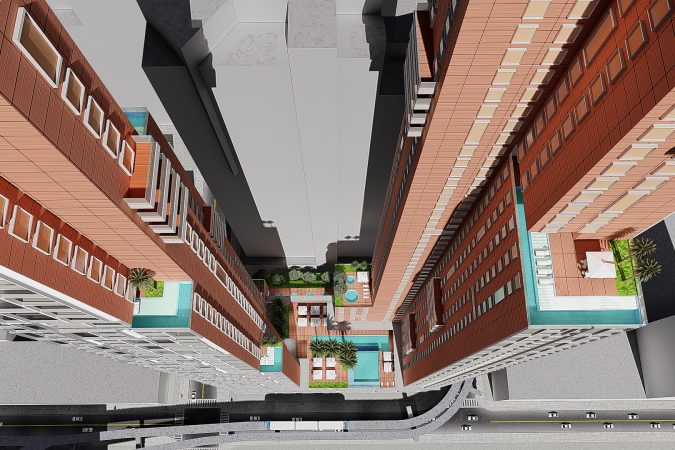 First flight of PBA to America, the Project of this multipurpose building in American metropolis still is progress to become an important center to a prominent neighborhood, one of the fastest growing areas of the city, and is the densest place of the city. Traditionally residential, the locality has a considerable proximity to the sea, offering great views to tall edifications.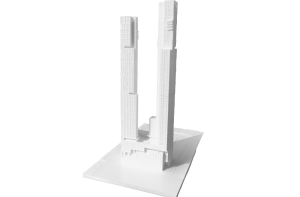 With this vision and a complex use proposal, composed by a hotel, residential units, a community center, besides a large spa, the project develops inspired by the sophistication and the ennoblement of the neighborhood, also exploring maximum from the amazing landscape views.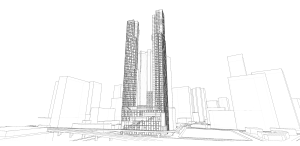 Through an intense verticalization, the relentless pursuit of quality spaces and comfort for users was the main guideline, provided by efficient commercial areas, comfortable residences of high standard, and inviting hotel spaces. A skyscraper in this beautiful sunset landscape.