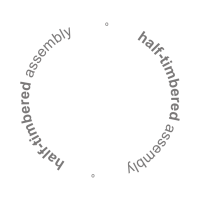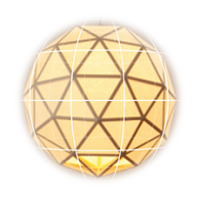 The half-timbered assembly symbolizes a whole European culture, extremely present in the south Brazilian cities. Besides the unique aesthetics, which bring to its buildings a singular identity, the structuration of facades represents toughness and longevity.
Blumenau North Shopping celebrates this origins on its project, revisiting the traditional architecture and transporting its features to fashionable lines. A work of design composition responsible for the interweaving of a typical aesthetics with contemporaneity.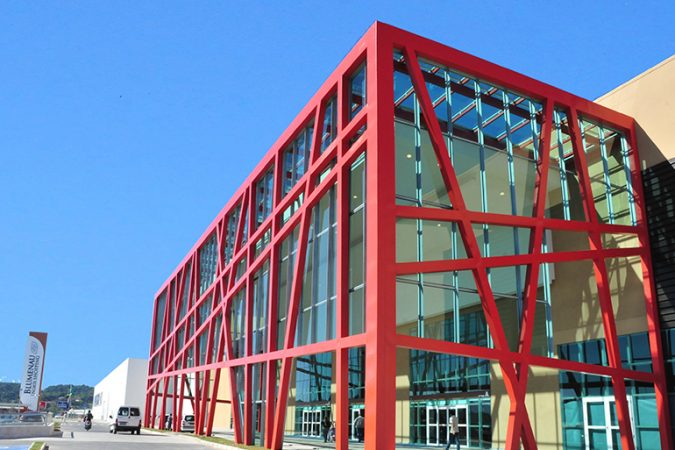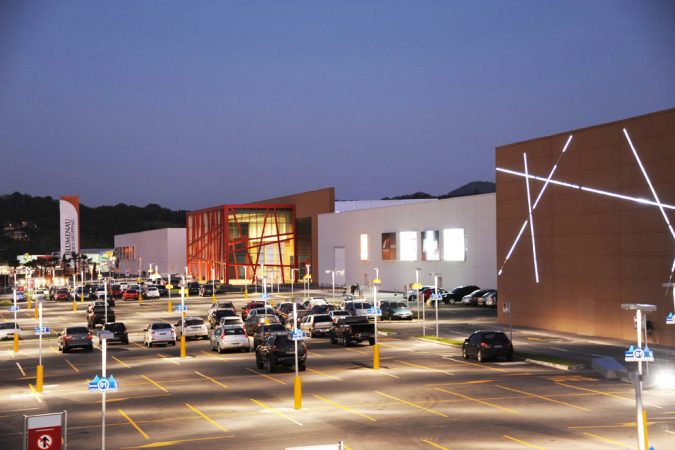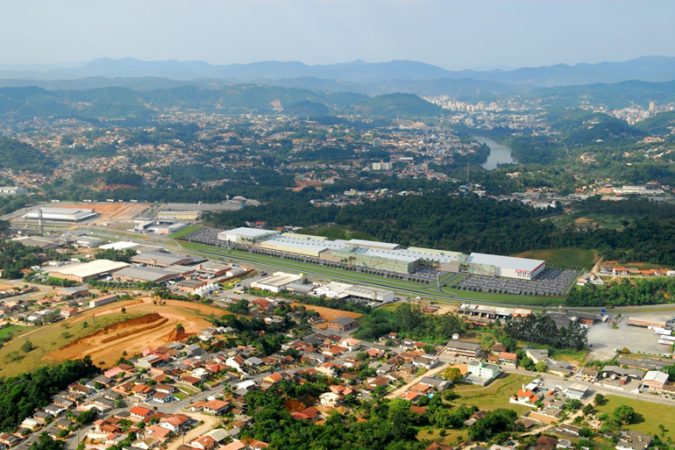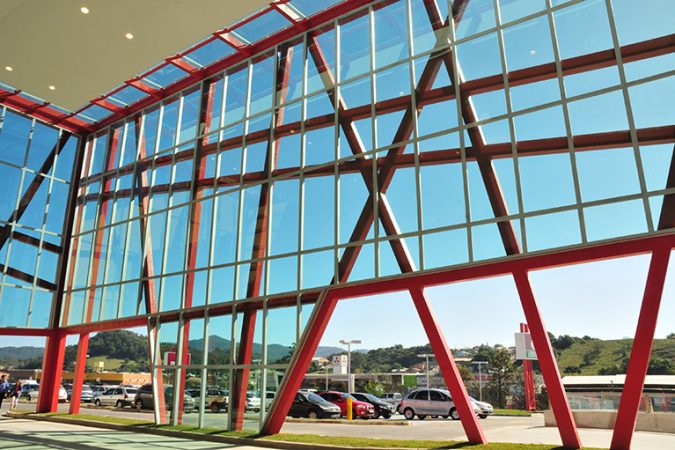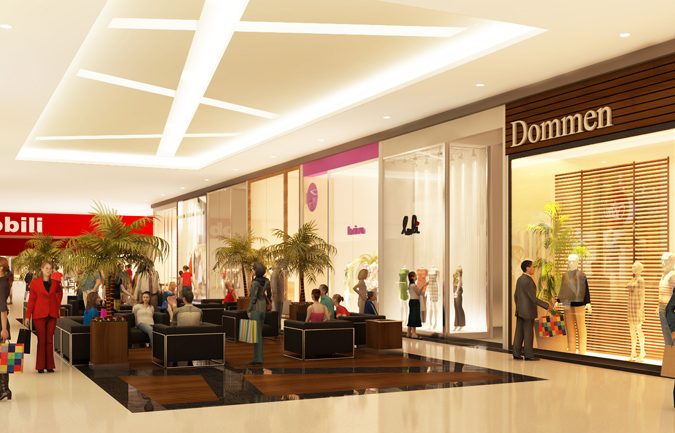 Located in a important growth vector of the city, after the BR470 freeway and next to areas that compose the Blumenau 2050, project of urban renovation, the Blumenau Norte Shopping is a regional center with singular operations of food, retail, services and the best entertainment activities of Santa Catarina. The development has easy access to all the cities that compose the Medium and High Itajai Valley and became attractive also for those transiting by the freeway, looking for great options of the mentioned segments.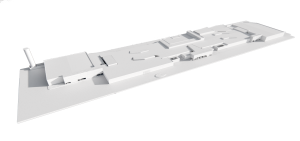 The single floor project extracts the best views from the native forest next to the mall, positioning internal plazas along a central axis to explore, intensely, the main access through a continuous gallery with no spatial hierarchy.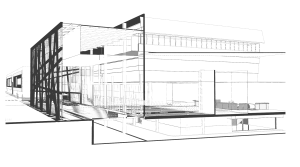 The identity of the shopping is marked in the artistic tracings that reference the fachwerk architecture, present in this city with strong with German culture, which permeates the entire project in sculptural glass boxes marking the entrances, ceilings, floors, facades and other elements of the shopping.