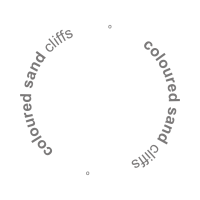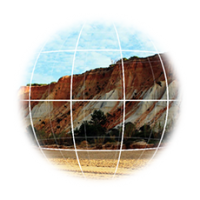 In the semiarid clime of the Northeast, it is possible to find these fascinating images. They are vertical rock exposures, which defines paradisiac sceneries by the coast, creating unique places of rare beauty. Cliffs of Ceará are part of the Brazilian imaginary and thus, are also the first step of the creative thought of this project.
The reddish colors and the dramaticity involved on the relations of the cliffs with the beach give the tone of this renovation work of a big important retail center: the North Shopping Fortaleza.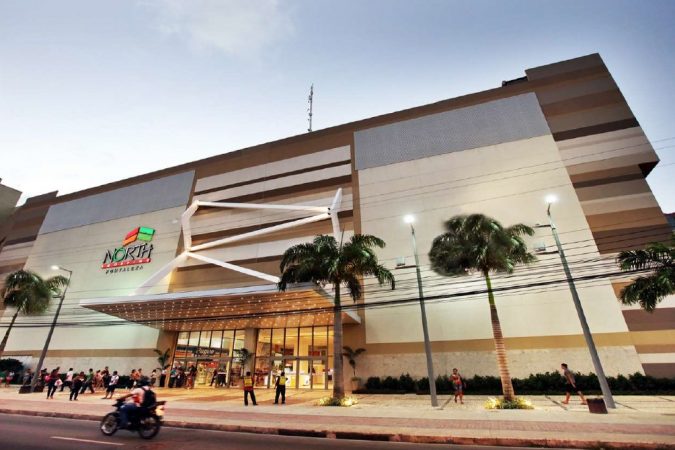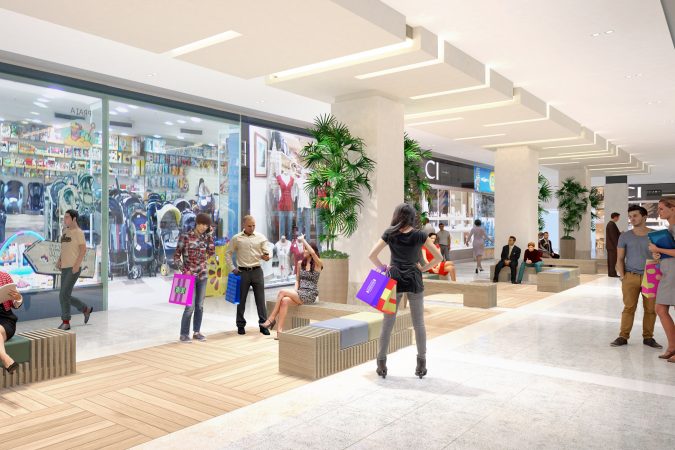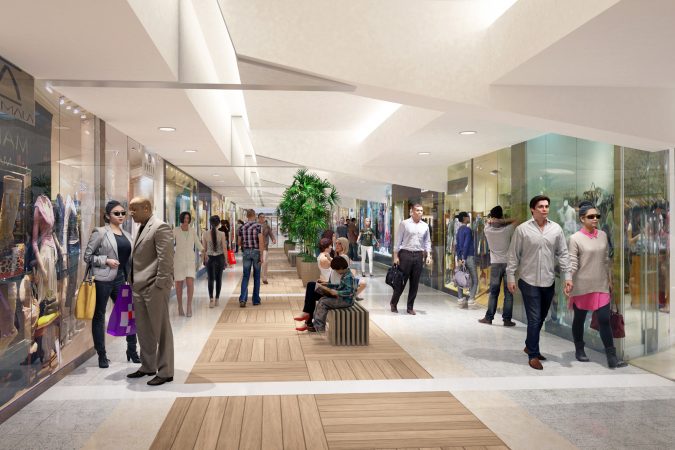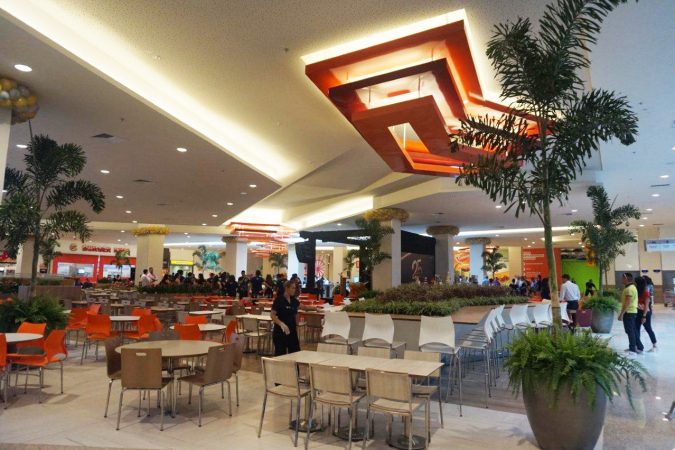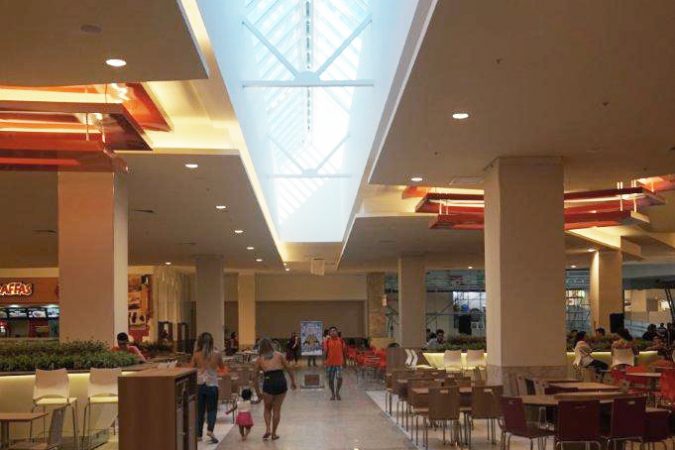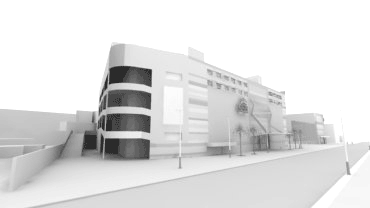 North Shopping Fortaleza is a mall with great relevance to the city. It is located on the Bezerra de Menezes Avenue where there is high influx of pedestrian and commercial traffic. Inaugurated over 20 years ago, North Shopping suffers the wear and tear of time and recurrent use. For this reason it needed an architectural intervention to update it to meet the needs of the modern world.

Inspired by the humanistic values of the northeastern people and its close-knit culture, this project translates the essence of the people with the remarkable beauty of the natural landscape. Cool and soft colors were used to create an aura of joy, whereas delicate curves were placed to give the mall a festive feel, for both the clients and tenants.

Artistic panels with fabulous human pictures were created to give color and pretense to internal living spaces. The food court developed a theme, "Moonlight in the Wilderness, accomplished by designing unique floors and ceiling while also adding specially designed pillars. Even though this is a work in progress, North Shopping Fortaleza is one of the most enjoyable malls to visit.